WHLReview
145 Foster Street
Littleton MA 01460
The Wilderness House Literary Review is a publication devoted to excellence in literature and the arts.
The WHLReview is published online quarterly with a best of annual print edition.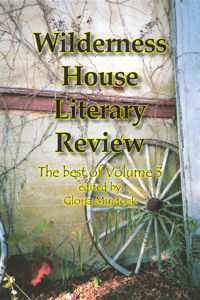 Deadlines are as follows
March 1 – Spring
June 1 – Summer
September 1 – Autumn
December 1 – Winter
The annual edition will be published in October.
To contact an editor simply click on a name below:
Editor & Publisher
Poetry Editor
Fiction Editor
Nonfiction Editor
Book Reviews Editor
Arts Editor
Poet in Residence
The Wilderness House Literary Review
is the result of the cooperation of the
and the
Wilderness House Literary Retreat.
Submissions
All submissions must be in electronic form. Our preference is an MS Word file sent as an attachment. We don't pay so you retain all copyrights. If we publish your work online we may include it in our print annual.
Poetry may be submitted in any length. Please don't submit 100 poems and ask us to pick 3.
Short fiction may be submitted in three formats:
1. very short stories less than 500 words in length
2. short stories less than 1000 words in length
3. Short stories that don't fit the above should be less than 5000 words.
We also accept longer forms of fiction occasionally.
Non-Fiction is just that so lets see some interesting footnotes.
Book Reviews should be positive unless the author is a well-known blowhard. Our mission is to encourage literature not discourage it.
Non-fiction should be short, (a lot) less than 5000 words.
Any form of art may be submitted with the constraint that it must be something that can be published in 2 dimensions. It's hard to publish sculpture but illustrations together with some intelligent prose count.
Published works are welcome with proper attribution.
Please submit all works electronically.
<![if !supportEmptyParas]> <![endif]>
<![if !supportEmptyParas]> <![endif]>
Welcome to the sixteenth issue (Volume4, no4) of the Wilderness House Literary Review. WHLR is a result of the collaboration between a group of poets and writers who call themselves the Bagel Bards (who have just published their latest anthology) and the Wilderness House Literary Retreat. All of the stories, articles, poems and examples of art have been presented as PDF files, Portable Document Format. This is a format that allows for a much cleaner presentation than would otherwise be available on the web. If you don't have an Adobe Reader (used to read a PDF file) on your computer you can download one from the Adobe website. The files are large and we hope you will be patient when downloading but we think the beauty of the words deserves a beautiful presentation. Find us on Facebook or join our mailing list HERE. Read something about us on Wikipedia.
If you like what you see here please share it:
<![if !supportEmptyParas]> <![endif]>
Finally, the copyrights are owned by their respective authors whose opinions are theirs alone and do not reflect the opinions of our sponsors or partners. Let us know what you think in our new Letters to the Editor. Enough housekeeping.
Table of Contents
Opine
For the second year in a row we have nominated some of our writers for a Pushcart prize. We were pleased to nominate Tomas O'Leary, Diana Der-Hovanessian, Irene Koronas, Tonya Perkins, Carolyn Kegel, and Christine Stark for their excellent work. Our nomination letter is here.
Search the house
Art
Joseph Modica is a master if illustration and photography. Our arts editor has known him for decades and describes him as inspired by the great masters, Michelangelo, Rubens, Degas, and Caravaggio who used their drawings as draft s for their master pieces. Joseph's artist statement is a short story which exposes him in the most uninhibited way, yet with a wit and humor that will keep you engaged.
Essays
Don MacLaren learns how not to build a sculpture in Wretched of the Earth
Jim Taylor, one of our favorite artists, sent us a testament to Barack Obama.
Jennifer McGaha tells us how she escaped from her piano lessons in Beef Stew and Beethoven
JM Huscher tells us of embarrassing moments in November 1991: Waiting for the 14.
Keith Drumbore tells us about hunting with his father in What I Know About My Father
Leo Racicot interviews famed cookbook author Meeting M.F.K. Fisher
Linda Romero offers us her New Years resolutions in Renunciation Creed — An Exorcism
Tawnysha Greene learns how to white water kayak in Trusting the Gap
Thomas H. Gagnon looks at The Three Faces Of Facebook

Fiction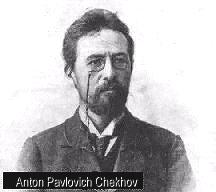 Our fiction editor loves Anton Chekhov and despairs the notion that there are no latter day Chekhovs submitting works for his consideration. This is not to say that the work he receives isn't excellent … it's just not Chekhov. To that end WHLReview announces a new prize for fiction to be called "the Chekhov Prize." A google search reveals several other Chekhov prizes with cash. Alas we're not offering cash. We will look for a bearded bobble-head doll. In the mean time we have T-shirts with the Chekhov Prize logo available. Just click on Chekhov's head.
Our fiction editor Timothy Gager has a new book out: Treating a Sick Animal. A sample from this book can be found here. Our editor & publisher, not wanting to be out done, has a new chapbook too: Opuscula.
We are going to test a new section. It may be transitory or it may become a permanent part of WHLR. You decide:
fragments of novels looking for homes (publishers)
Kim Triedman gets shrunk in The Other Room
Luke Salisbury begins a multi-generational story in No Common War
Mignon Ariel King begins a biographical novella in Chapter One: It wouldn't be make-believe…

For your reading pleasure we offer an outstanding collection of short stories:
Adam Moorad - Terrestrial
Ethel Rohan - Parched
Frank Haberle - The Biggest Slide In The World
Gavin Broom - Getting Past The Receptionist
Jessica Stilling - Failing to Find Seurat
Josh Howatt - Fault of Frangipani
Karen Kasaba - The Smokehouse
Laurette Folk - Carpe Diem
Marina Antropow Cramer - In Case of Fire
Sally Bunch - Free Writing
Poetry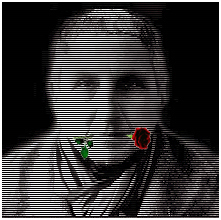 Our poetry editor, not wanting to be outdone by our fiction editor is pleased to announce the Gertrude Stein "rose" prize for creativity in poetry. Anyone published in Volume 3 (and beyond) is eligible. We don't have any idea what the prize will consist of - a t-shirt for sure. Perhaps we can find a Plaster of Paris bust of Julius Caesar, put a rose in its mouth and decorate it to look like Gertrude Stein. In the mean time we have T-shirts with the our rose prize logo available. Just click on Gerturde's head.
Not to be outdone by her fellow editors our poetry editor, Irene Koronas, also has a new book out: Pentakomo Cyprus

We have a remarkable lineup of poets, enjoy:

Carolyn Gregory
Changming Yuan
Christopher Barnes
Christopher Wood-Robbins
Denis Emorine
Donal Mahoney
Felino A. Soriano
Geoffrey Craig
Grace Andreacchi
Howard Good
Joe MacLean
John Raffetto
John Sibley Williams
Kathy Horniak
Kathy Lerner
Kim Triedman
Kyle Hemmings
Kyle Owens
Laudizen King
Lynn Lifshin
Mike Amado
Monique Roussel
Reza Tokaloo
Richard Lighthouse
R. L. Swihart
Robert K. Johnson
Sabrina Stoessinger
Simon Perchik
S. M. Gillespie
Thom Brucie
Yassen Vassilev
Yvette Schnoeker-Shorb

Reviews
For the Sake of the Light: New and Selected Poems by Tom Sexton.
(University of Alaska Press PO BOX 756240) $23.
Review by Doug Holder
Deep Landscape Turning Poems by Ann Hutt Browning
Ibbetson Street Press TO ORDER
Review by Fred Marchant
Terrible Baubles By Lo Galluccio
Propaganda Press - alt-current.com,
color photos by Lo Gallucio.
Review by Hugh Fox
Camelot Kid's Triggertopia By David S. Pointer
Propaganda Press - alt-current.com
A review by Mignon Ariel King
"The Looking House" by Fred Marchant
(Graywolf Press, 2009)
Reviewed by Molly Lynn Watt
CHRONOLOGIUM ACADEMICUS
By Guy Cutrufo
$65 at www.chronaca.com
Review by Steve Glines

Come back often. We post up to ten new reviews every week.

As we said when we started this is a joint production of Wilderness House Literary Retreat and the "bagel bards". The "Bagel Bards" have just published their fourth anthology. You may purchase them here:
WHLReview is brought to you by:
An exciting travelog:


Seven Days in Fiji
by Steve Glines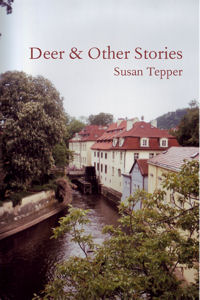 Deer & other Stories
by Susan Tepper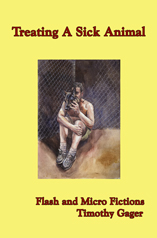 Treating a Sick Animal
By Timothy Gager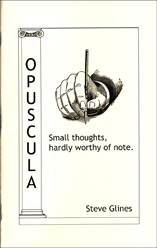 Opuscula by Steve Glines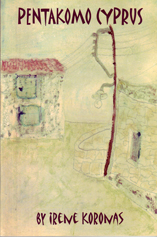 Pentakomo Cyprus
by Irene Koronas