WHLReview

145 Foster Street

Littleton MA 01460

The Wilderness House Literary Review is a publication devoted to excellence in literature and the arts.

The WHLReview is published online quarterly with a best of annual print edition.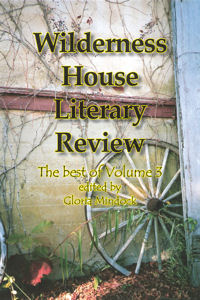 Volume 4 coming soon. Really.
Deadlines are as follows
March 1 – Spring
June 1 – Summer
September 1 – Autumn
December 1 – Winter
The annual edition will be published in October.
To contact an editor simply click on a name below. To submit work to us please see "Submissions" below:
Editor & Publisher
Poetry Editor
Fiction Editor
Nonfiction Editor
Book Reviews Editor
Arts Editor/Curator
Poet in Residence
Submissions
Please read this section before submitting work.
Please include some form of identification in the work itself.
All submissions must be in electronic form. Our preference is an MS Word file uploaded through the form below.
We don't pay so you retain all copyrights. If we publish your work online we may include it in our print annual.
Poetry may be submitted in any length. Please don't submit 100 poems and ask us to pick 3.
Short fiction may be submitted in three formats:
1. very short stories less than 500 words in length
2. short stories less than 1000 words in length
3. Short stories that don't fit the above should be less than 3000 words.
We also accept longer forms of fiction occasionally.
Non-Fiction is just that so lets see some interesting footnotes. Non-fiction should be short, (a lot) less than 5000 words
Book Reviews should be positive unless the author is a well-known blowhard. Our mission is to encourage literature not discourage it..
Any form of art may be submitted with the constraint that it must be something that can be published in 2 dimensions. It's hard to publish sculpture but illustrations together with some intelligent prose count.
Published works are welcome with proper attribution.
Please submit all works electronically. Click here to submit to Wilderness House Literary Review
<![if !supportEmptyParas]> <![endif]>
Welcome to the twenty second issue (Volume 6, no 2) of the Wilderness House Literary Review. WHLR is a result of the collaboration between a group of poets and writers who call themselves the Bagel Bards (who have just published their latest anthology).

The stories, articles, poems and examples of art have been presented as PDF files. This is a format that allows for a much cleaner presentation than would otherwise be available on the web. If you don't have an Adobe Reader (used to read a PDF file) on your computer you can download one from the Adobe website. The files are large and we hope you will be patient when downloading but we think the beauty of the words deserves a beautiful presentation.

Wilderness House Press has a Twitter feed and you can find us on Facebook or read about us on Wikipedia.

It costs quite a bit of money to keep publishing WHLR - help us out if you can. Every little bit helps.
<![if !supportEmptyParas]> <![endif]> Our ISSN number is 2156-0153.

Let us know what you think in our Letters to the Editor.
Finally, the copyrights are owned by their respective authors whose opinions are theirs alone and do not reflect the opinions of our sponsors or partners.
Table of Contents
Opine
It's Summer. The circus has come and gone (we won't see it again for another 3 years), the corn is knee high in Concord and the first haying of Bumble Bee Park is done. We are headed into the summer doldrums, or perhaps not. We have enough great literature here to keep you enthralled until August.

Interesting times: They got Osama and they got "Whitey" Bulger. For those of you outside of New England "Whitey" is our own notorious gangster, on a par with Al Capone, with a charming grin and a deadly touch. He's accused of 19 murders but since he's been on the run for 16 years it's unclear what they are really going to put him away on. Tax evasion perhaps? Some in "Southie," South Boston, an Irish enclave, look at "Whitey" as a Robin Hood. He isn't but at 82 it will be interesting to see if he lives to stand trial. If he does it will make the O.J. trial look like a lousy TV show. Oh wait … it was.
Search the house
Art
Irene Koronas is not only our poetry editor but she is also a fantastic artist in her own right. Every time you come to WHLR you see her work. She designed our masthead.
Essays
Fiction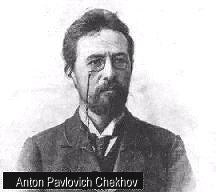 Our fiction editor loves Anton Chekhov and despairs the notion that there are no latter day Chekhovs submitting works for her consideration. This is not to say that the work he receives isn't excellent … it's just not Chekhov. To that end WHLReview announces a new prize for fiction to be called "the Chekhov Prize." A google search reveals several other Chekhov prizes with cash. Alas we're not offering cash. We will look for a bearded bobble-head doll. In the mean time we have T-shirts with the Chekhov Prize logo available. Just click on Chekhov's head.
For your reading pleasure we offer an outstanding collection of short stories:
Poetry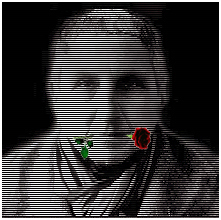 Our poetry editor, not wanting to be outdone by our fiction editor is pleased to announce the Gertrude Stein "rose" prize for creativity in poetry. Anyone published in Volume 3 (and beyond) is eligible. We don't have any idea what the prize will consist of - a t-shirt for sure. Perhaps we can find a Plaster of Paris bust of Julius Caesar, put a rose in its mouth and decorate it to look like Gertrude Stein. In the mean time we have T-shirts with the our rose prize logo available. Just click on Gerturde's head.
We start with a poetry chapbook:
Jessica Harman - Compendium
We have a remarkable lineup of poets, enjoy:
Bill Roberts
Changming Yuan
Christina Murphy
C S Fuqua
D Anne Bodman
D Anne Bodman
David Woodward
Doug Bolling
Elaine RosenbergMiller
Felino A Soriano
Helen Peterson
John Abbott
Juhi Chowdhury
Kelley JeanWhite
Kurt Shinian
Kurt Shinian
Martin Willitts Jr
Nidhi Mehta
Robert K Johnson
Simon Perchik
Sonnet Mondal
Tammy Ho Lai-Ming
Taryn Moore
Zvi A Sesling

Reviews
Come back often. We post up to ten new reviews every week.

As we said when we started this is a joint production of Wilderness House Literary Retreat and the "bagel bards". The "Bagel Bards" have just published their fifth anthology. You may purchase them here:
WHLReview is brought to you by: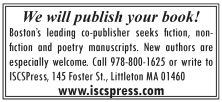 An exciting travelog:


Seven Days in Fiji
by Steve Glines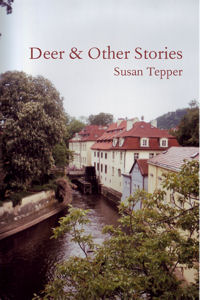 Deer & other Stories
by Susan Tepper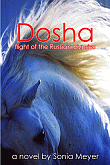 Dosha, flight of the Russian Gypsies by Sonia Meyer