WHLReview

145 Foster Street

Littleton MA 01460

The Wilderness House Literary Review is a publication devoted to excellence in literature and the arts.

The WHLReview is published online quarterly with a best of annual print edition.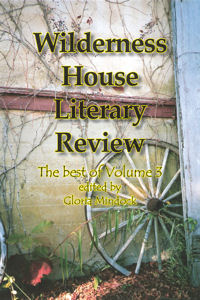 Volume 4 coming soon. Really.
Deadlines are as follows
March 1 – Spring
June 1 – Summer
September 1 – Autumn
December 1 – Winter
The annual edition will be published in October.
To contact an editor simply click on a name below. To submit work to us please see "Submissions" below:
Editor & Publisher
Poetry Editor
Fiction Editor
Nonfiction Editor
Book Reviews Editor
Arts Editor/Curator
Production Editor
Poet in Residence
Submissions
Please read this section before submitting work.
Please include some form of identification in the work itself.
All submissions must be in electronic form. Our preference is an MS Word file uploaded through the form below.
We don't pay so you retain all copyrights. If we publish your work online we may include it in our print annual.
Poetry may be submitted in any length. Please don't submit 100 poems and ask us to pick 3.
Short fiction may be submitted in three formats:
1. very short stories less than 500 words in length
2. short stories less than 1000 words in length
3. Short stories that don't fit the above should be less than 5000 words.
We also accept longer forms of fiction occasionally.
Non-Fiction is just that so lets see some interesting footnotes.
Book Reviews should be positive unless the author is a well-known blowhard. Our mission is to encourage literature not discourage it.
Non-fiction should be short, (a lot) less than 5000 words.
Any form of art may be submitted with the constraint that it must be something that can be published in 2 dimensions. It's hard to publish sculpture but illustrations together with some intelligent prose count.
Published works are welcome with proper attribution.
Please submit all works electronically. Click here to submit to Wilderness House Literary Review
<![if !supportEmptyParas]> <![endif]>
Welcome to the twenty first issue (Volume 6, no 1) of the Wilderness House Literary Review. WHLR is a result of the collaboration between a group of poets and writers who call themselves the Bagel Bards (who have just published their latest anthology).

The stories, articles, poems and examples of art have been presented as PDF files. This is a format that allows for a much cleaner presentation than would otherwise be available on the web. If you don't have an Adobe Reader (used to read a PDF file) on your computer you can download one from the Adobe website. The files are large and we hope you will be patient when downloading but we think the beauty of the words deserves a beautiful presentation.

Wilderness House Press has a Twitter feed and you can find us on Facebook or read about us on Wikipedia.

It costs quite a bit of money to keep publishing WHLR - help us out if you can. Every little bit helps.
<![if !supportEmptyParas]> <![endif]> Our ISSN number is 2156-0153.

Let us know what you think in our Letters to the Editor.
Finally, the copyrights are owned by their respective authors whose opinions are theirs alone and do not reflect the opinions of our sponsors or partners.
Table of Contents
Opine
By the clock and calendar it is spring. But it's snowing and the deep sleep of winter lingers. This writer emerged after two years of literary hibernation gestating a novel. It's finished or at least it's being read by other competent writers whose input will, no doubt, lead to many anguished hours cutting and rewriting cherished passages. Writing is the pleasurable part of this business; the most distasteful is to come: selling the product of one's hands door to door, as it were, until some benevolent megalith sprinkles holy water on you and declares you to be "an author" with all the rights and privileges thereof. Of course it's not that simple. You cannot approach the beast directly. Rather you must first pass through the byzantine world of the Literary Agent whose function is to feed the beast only the tastiest morsels while taking a mere 15% for themselves. Writing a synopsis that will captivate an agent is the most difficult form of literature and one that deserves a prize of its own. Our own first attempt is here: Poplar Hill
Search the house
Art
Tova Speter is an artist, art therapist, and community muralist based out of Vernon Street Studios in Somerville Massachusetts. She finds time to paint in between working at The Art Connection (a local arts nonprofit), teaching art, and engaging various communities (both locally and internationally) in creating murals.
Essays
Fiction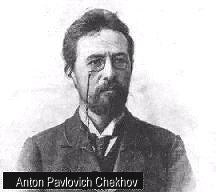 Our fiction editor loves Anton Chekhov and despairs the notion that there are no latter day Chekhovs submitting works for his consideration. This is not to say that the work he receives isn't excellent … it's just not Chekhov. To that end WHLReview announces a new prize for fiction to be called "the Chekhov Prize." A google search reveals several other Chekhov prizes with cash. Alas we're not offering cash. We will look for a bearded bobble-head doll. In the mean time we have T-shirts with the Chekhov Prize logo available. Just click on Chekhov's head.
Lots of news on the fiction front. First of all we'd like to welcome our new fiction editor Susan Tepper. As you may or may not know Susan Teppers book Deer and Other Stories was the first book to be published by Wilderness House Press.
We would like to announce the winner of our annual Chekhov Prize: DeWitt Henry whose work titled A Tribute To "Tornado At The Club," From Evan S. Connell's, Mrs. Bridge (As Revised Into The Screenplay, Mr. And Mrs. Bridge, By Ruth Prawer Jhabvala) we would like to single out as the best work of fiction that we published last year. Congratulations and look for a T-shirt in the mail.
For your reading pleasure we offer an outstanding collection of short stories:
Poetry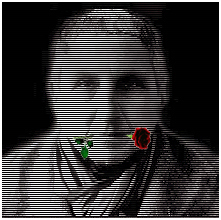 Our poetry editor, not wanting to be outdone by our fiction editor is pleased to announce the Gertrude Stein "rose" prize for creativity in poetry. Anyone published in Volume 3 (and beyond) is eligible. We don't have any idea what the prize will consist of - a t-shirt for sure. Perhaps we can find a Plaster of Paris bust of Julius Caesar, put a rose in its mouth and decorate it to look like Gertrude Stein. In the mean time we have T-shirts with the our rose prize logo available. Just click on Gerturde's head.


We start with an Epic Poem:
Ellen A. Hunter - THE ILIAD OF HOMER - BOOK IV (continued)
We have a remarkable lineup of poets, enjoy:
Alan Elyshevitz
Barbara Bialick
Barbara Bowen
Carolyn Gregory
Chris Crittenden
Christopher Barnes
D'Anne Bodman
Diana Der Hovanessian
Heller Levinson
Janet Butler
John Farmer
John Grey
Julia Carlson
Lawrence Kessenich
Mark A. Murphy
Mark Pawlak
Michael J. Sullivan
Reza Tokaloo
Richard Kostelanetz
Robert S. King
Sandra Fees
Stephen Newton
Steve DeFrance
vivekanand Jha

Reviews
Come back often. We post up to ten new reviews every week.

As we said when we started this is a joint production of Wilderness House Literary Retreat and the "bagel bards". The "Bagel Bards" have just published their fifth anthology. You may purchase them here:
WHLReview is brought to you by: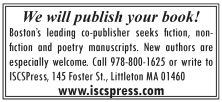 An exciting travelog:


Seven Days in Fiji
by Steve Glines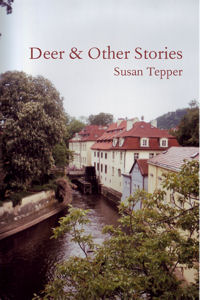 Deer & other Stories
by Susan Tepper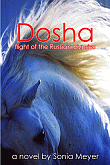 Dosha, flight of the Russian Gypsies by Sonia Meyer