WHLReview

145 Foster Street

Littleton MA 01460

The Wilderness House Literary Review is a publication devoted to excellence in literature and the arts.

The WHLReview is published online quarterly with a best of annual print edition.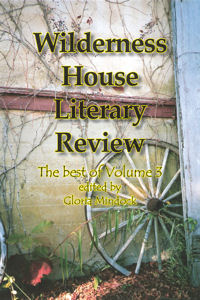 Deadlines are as follows
March 1 – Spring
June 1 – Summer
September 1 – Autumn
December 1 – Winter
The annual edition will be published in October.
To contact an editor simply click on a name below. To submit work to us please see "Submissions" below:
Editor & Publisher
Poetry Editor
Fiction Editor
Nonfiction Editor
Book Reviews Editor
Arts Editor/Curator
Poet in Residence
Submissions
Please read this section before submitting work.
All submissions must be in electronic form. Our preference is an MS Word file uploaded through the form below.
We don't pay so you retain all copyrights. If we publish your work online we may include it in our print annual.
Poetry may be submitted in any length. Please don't submit 100 poems and ask us to pick 3.
Short fiction may be submitted in three formats:
1. very short stories less than 500 words in length
2. short stories less than 1000 words in length
3. Short stories that don't fit the above should be less than 5000 words.
We also accept longer forms of fiction occasionally.
Non-Fiction is just that so lets see some interesting footnotes.
Book Reviews should be positive unless the author is a well-known blowhard. Our mission is to encourage literature not discourage it.
Non-fiction should be short, (a lot) less than 5000 words.
Any form of art may be submitted with the constraint that it must be something that can be published in 2 dimensions. It's hard to publish sculpture but illustrations together with some intelligent prose count.
Published works are welcome with proper attribution.
Please submit all works electronically. Click here to submit to Wilderness House Literary Review
<![if !supportEmptyParas]> <![endif]>
<![if !supportEmptyParas]> <![endif]>
Welcome to the nineteenth issue (Volume 5, no 3) of the Wilderness House Literary Review. WHLR is a result of the collaboration between a group of poets and writers who call themselves the Bagel Bards (who have just published their latest anthology).

The stories, articles, poems and examples of art have been presented as PDF files. This is a format that allows for a much cleaner presentation than would otherwise be available on the web. If you don't have an Adobe Reader (used to read a PDF file) on your computer you can download one from the Adobe website. The files are large and we hope you will be patient when downloading but we think the beauty of the words deserves a beautiful presentation.

Wilderness House Press has a Twitter feed and you can find us on Facebook or read about us on Wikipedia.

It costs quite a bit of money to keep publishing WHLR - help us out if you can. Every little bit helps.
<![if !supportEmptyParas]> <![endif]> Our ISSN number is 2156-0153.

Let us know what you think in our Letters to the Editor.
Finally, the copyrights are owned by their respective authors whose opinions are theirs alone and do not reflect the opinions of our sponsors or partners.
Table of Contents
Opine
The leaves are falling like snow in the gentle breeze. Autumn, like spring, is brief in this part of New England. A maple tree that was summer green a week ago now flames red and yellow at the edges and will be consumed within the next two weeks leaving only its gray winter skeleton to endure the cold. The hummingbirds left quietly a week ago while indecisive flocks of geese form fleets in the air prepared to fly south, and some do.

Winter is coming early this year but the Starlings have not yet held their convention. The summer drought has left the Littleton Town Forest, normally a dark foul swamp, dry enough to walk through and the little stream that normally meanders through has been reduced to a collection of muddy vernal pools. The tracks of deer, coyotes, a bobcat and, perhaps, a bear (not seen in 150 years) lead to and from these spots and the grasses along the edges have long since thrown next year's seed to the wind. Hunting will be easy this year. The Fire Chief looks out his window and ponders, the last great fire here was over 100 years ago and it's very dry in the new grown forest.

Still this is the time to rejoice in New England, this is the time tourists flock to the back roads and farmsteads. Johnny Appleseed lived here, so did Uncle Sam and there is nothing more American than New England in the fall.

Wilderness House Literary Review has given birth to Wilderness House Press. We published our first book last year and it's time to announce our second, a full length novel titled "Dosha, flight of the Russian Gypsies". Clarion review has given Dosha five stars. Order Today. To join our mailing list and read a sample chapter click on the jacket below:

Our annual anthology will be available soon - come back often for announcements or join our mailing list - top left. Or
Search the house
Art
Will Kerr is the Artist in Residence at Sichuan University in Chengdu, China where he is currently painting 300 original works for the Hotel Khalifa (Doha, Qatar), a commission by the Royal Crown Prince of Qatar for a flagship luxury destination/resort in the Middle East..
Essays
Fiction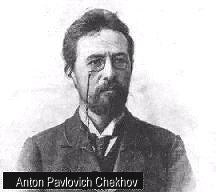 Our fiction editor loves Anton Chekhov and despairs the notion that there are no latter day Chekhovs submitting works for his consideration. This is not to say that the work he receives isn't excellent … it's just not Chekhov. To that end WHLReview announces a new prize for fiction to be called "the Chekhov Prize." A google search reveals several other Chekhov prizes with cash. Alas we're not offering cash. We will look for a bearded bobble-head doll. In the mean time we have T-shirts with the Chekhov Prize logo available. Just click on Chekhov's head.
Our fiction editor Timothy Gager is taking time off to finish a novel. For this issue we welcome back Julia Carlson who was kind enough to reprise her role as fiction editor one more time. Julia's taste in literature is different from Timothy's. This has proved to be very interesting.
fragments of novels looking for homes (publishers)
Ramey D'Arcy: Kitty's Book of the Dead, Chapter I, The Ice Storm
Patricia Wild: Welling Up - Chapter One
For your reading pleasure we offer an outstanding collection of short stories:
Poetry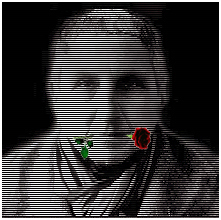 Our poetry editor, not wanting to be outdone by our fiction editor is pleased to announce the Gertrude Stein "rose" prize for creativity in poetry. Anyone published in Volume 3 (and beyond) is eligible. We don't have any idea what the prize will consist of - a t-shirt for sure. Perhaps we can find a Plaster of Paris bust of Julius Caesar, put a rose in its mouth and decorate it to look like Gertrude Stein. In the mean time we have T-shirts with the our rose prize logo available. Just click on Gerturde's head.


We start with two Epic Poems:
Geoffrey Craig - The Brave Maiden (continued)
Ellen A. Hunter continues with THE ILIAD OF HOMER - BOOK III
We have a remarkable lineup of poets, enjoy:
Cathy Salmons
Chris Crittenden
Elaine RosenbergMiller
Elizabeth Blair
Emmanuel Jakpa
Howie Good
HughFox and EricGreinke
Jon Stocks
Joshua Dolezal
Kathy Horniak
Kirk Etherton
Michael J. Sullivan
Mike Amado
Monique Callahan
Reza Tokaloo
Zvi A. Sesling

Reviews
Come back often. We post up to ten new reviews every week.

As we said when we started this is a joint production of Wilderness House Literary Retreat and the "bagel bards". The "Bagel Bards" have just published their fifth anthology. You may purchase them here:
WHLReview is brought to you by: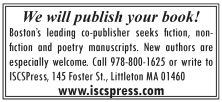 An exciting travelog:


Seven Days in Fiji
by Steve Glines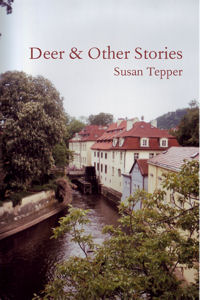 Deer & other Stories
by Susan Tepper