WHLReview

145 Foster Street

Littleton MA 01460

The Wilderness House Literary Review is a publication devoted to excellence in literature and the arts.

The WHLReview is published online quarterly with a best of annual print edition.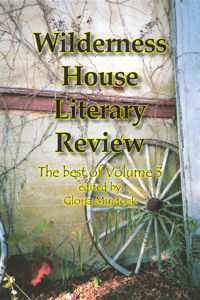 Deadlines are as follows
March 1 – Spring
June 1 – Summer
September 1 – Autumn
December 1 – Winter
The annual edition will be published in October.
To contact an editor simply click on a name below. To submit work to us please see "Submissions" below:
Editor & Publisher
Poetry Editor
Fiction Editor
Nonfiction Editor
Book Reviews Editor
Arts Editor
Poet in Residence
Submissions
Please read this section before submitting work.
All submissions must be in electronic form. Our preference is an MS Word file uploaded through the foem below.
We don't pay so you retain all copyrights. If we publish your work online we may include it in our print annual.
Poetry may be submitted in any length. Please don't submit 100 poems and ask us to pick 3.
Short fiction may be submitted in three formats:
1. very short stories less than 500 words in length
2. short stories less than 1000 words in length
3. Short stories that don't fit the above should be less than 5000 words.
We also accept longer forms of fiction occasionally.
Non-Fiction is just that so lets see some interesting footnotes.
Book Reviews should be positive unless the author is a well-known blowhard. Our mission is to encourage literature not discourage it.
Non-fiction should be short, (a lot) less than 5000 words.
Any form of art may be submitted with the constraint that it must be something that can be published in 2 dimensions. It's hard to publish sculpture but illustrations together with some intelligent prose count.
Published works are welcome with proper attribution.
Please submit all works electronically. Click here to submit to Wilderness House Literary Review
<![if !supportEmptyParas]> <![endif]>
<![if !supportEmptyParas]> <![endif]>
Welcome to the eighteenth issue (Volume 5, no 2) of the Wilderness House Literary Review. WHLR is a result of the collaboration between a group of poets and writers who call themselves the Bagel Bards (who have just published their latest anthology) and the Wilderness House Literary Retreat. All of the stories, articles, poems and examples of art have been presented as PDF files, Portable Document Format. This is a format that allows for a much cleaner presentation than would otherwise be available on the web. If you don't have an Adobe Reader (used to read a PDF file) on your computer you can download one from the Adobe website. The files are large and we hope you will be patient when downloading but we think the beauty of the words deserves a beautiful presentation. You can find us on Facebook or join our mailing list HERE. Read something about us on Wikipedia. It costs quite a bit of money to keep publishing WHLR - help us out if you can. Every little bit helps.
<![if !supportEmptyParas]> <![endif]> Finally, the copyrights are owned by their respective authors whose opinions are theirs alone and do not reflect the opinions of our sponsors or partners. Our ISSN number is 2156-0153.
Let us know what you think in our new Letters to the Editor. Enough housekeeping.
Table of Contents
Opine
Its summer, the floods of spring are over and the water table fall as a Bermuda High, that semi-permanent meteorological feature of summer, takes over promising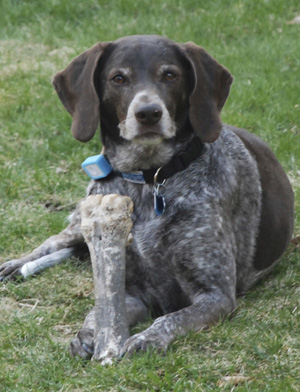 scorching July days and browning lawns. The good news is that the flurry of green growth that mandated weekly mowing is over so alternate Sunday afternoons can be devoted to what summer is all about … lounging about like an old dog.
Speaking of old dogs, Pepper, our German shorthaired pointer is now sadly constrained by an electric fence. It's taken some of the spunk out of her. She watched lazily as a herd of four deer traversed the yard. She barked a grumpy, "get out of here," at them and they complied with hast. Chipmunks are now fair game and having caught one she played with it until almost drowned in her saliva. The poor fellow gave up at which point Pepper lost interest. None the worst for wear the very wet chipmunk staggered into its den.
In a new defiant philosophy of "live and let live" Pepper has let our neighborhood ground hog dig a new den right next to the garden. She plays "whack a mole" with the gopher waiting for him to pop his head out before blasting him with her deep baritone bark. Its great sport and she trots back to the house with a huge satisfied grin. She still gnaws on her prized possession, a bone from a carcass found on her last solo expedition into the woods. It's hard to cage such a beautiful animal but she has no idea what an encounter with an automobile would do to her.
Contrary to the myth of summer this editor has been busy writing one novel while promoting another. He did find time to write a poem which he humbly offers here: The Old Man.
Search the house
Art
Leonarda Boughton is a local Boston artist involved in many different
facets of art, from painting to design and education. She studied at the
School of the Museum of Fine Arts in Boston and Boston University. She
began developing her artwork in Mexico where she lived for 7 years. Now
back in the US, she continues to exhibit and teach- both nationally and
internationally.
Essays
Fiction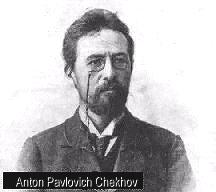 Our fiction editor loves Anton Chekhov and despairs the notion that there are no latter day Chekhovs submitting works for his consideration. This is not to say that the work he receives isn't excellent … it's just not Chekhov. To that end WHLReview announces a new prize for fiction to be called "the Chekhov Prize." A google search reveals several other Chekhov prizes with cash. Alas we're not offering cash. We will look for a bearded bobble-head doll. In the mean time we have T-shirts with the Chekhov Prize logo available. Just click on Chekhov's head.
Our fiction editor Timothy Gager has a new book out: Treating a Sick Animal. A sample from this book can be found here. Our editor & publisher, not wanting to be out done, has a new chapbook too: Opuscula.
We are going to test a new section. It may be transitory or it may become a permanent part of WHLR. You decide:
fragments of novels looking for homes (publishers)
John Hanson Mitchell continues his saga in The Bear, Chapter 4.
For your reading pleasure we offer an outstanding collection of short stories:
Poetry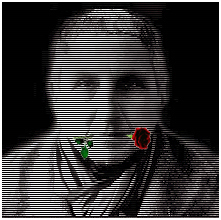 Our poetry editor, not wanting to be outdone by our fiction editor is pleased to announce the Gertrude Stein "rose" prize for creativity in poetry. Anyone published in Volume 3 (and beyond) is eligible. We don't have any idea what the prize will consist of - a t-shirt for sure. Perhaps we can find a Plaster of Paris bust of Julius Caesar, put a rose in its mouth and decorate it to look like Gertrude Stein. In the mean time we have T-shirts with the our rose prize logo available. Just click on Gerturde's head.
Our poetry editor, Irene Koronas, also has a new book out: Pentakomo Cyprus

We start with an Epic Poem:
We have a remarkable lineup of poets, enjoy:
Bridget Galway
Carolyn Gregory
Changming Yuan
Chuck Taylor
Daniel Hudon
David Barnes
G. David Schwartz
George Held
Helen Peterson
James Piatt
Jared Smith
John Buckley
Joseph Cunningham
Kathy Horniak
Lara Dolphin
Lynn Lifshin
Michael Jerry Tupa
Mike Amado
Ricardo O. Fitten
Sabrina Stoessinger
Sally Allen McNall
Sunil P. Narayan
Zvi A. Sesling
Reviews
Come back often. We post up to ten new reviews every week.

As we said when we started this is a joint production of Wilderness House Literary Retreat and the "bagel bards". The "Bagel Bards" have just published their fourth anthology. You may purchase them here:
WHLReview is brought to you by:
An exciting travelog:


Seven Days in Fiji
by Steve Glines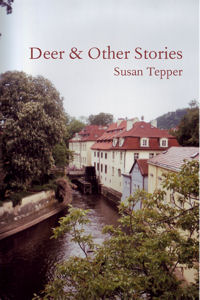 Deer & other Stories
by Susan Tepper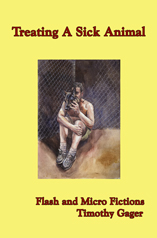 Treating a Sick Animal
By Timothy Gager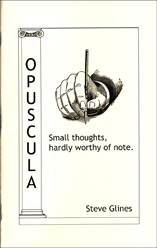 Opuscula by Steve Glines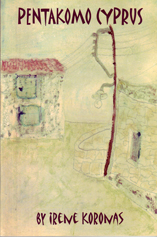 Pentakomo Cyprus
by Irene Koronas